If you miss the good old days where your doctor did house calls and treated you like a respected individual, you'll be thrilled to join us. We view the patient-physician relationship as being made up of a team of equals with a single focus to help you reach your healthcare goals.
We have noble ambitions at the Tennessee Center of Integrated Medicine in Clarksville, all of which revolve around giving you the most individualized care imaginable.
We're diligently working to change the face of family medicine to one that is uniquely focused on the patient.
We desire to see fewer patients in the name of high-end medical care. We believe the best medical treatment comes from one-on-one interaction, so we're eliminating the middle man and inviting you into our family.
---
BENEFITS YOU'LL ENJOY in Clarksville
As a member of the Tennessee Center of Integrated Medicine's primary care, here are a few of the benefits you'll enjoy:• Personalized care tailored to your comfort level.
Personalized care tailored to your comfort level.
A provider who knows your story inside and out.
The choice to be seen at our office or at your home.
The knowledge that you are one of only about 500 people to which our provider is giving his attention.
Same-day scheduling with little to no waits and extended visits.
Quality time with your provider; ask all the questions you need - we actually want you to!
Your provider's cell phone number. That's what we call around-the-clock service.
---
Our Provider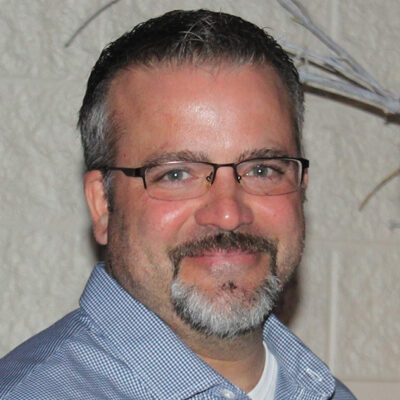 Michael Brian Patterson is a certified Physician Assistant born and raised in Tennessee. Michael has been married 26 years to his wife Melissa who is a Clarksville native and a local elementary school teacher. They have 3 children, Caden, McKenna, and Kale.
Michael graduated from APSU in 2002 with a major in Distributive Biology. He worked in cardiographics for a year before going to Bethel University in McKenzie, TN.
He obtained his Masters in PA studies in 2006 when he graduated with honors. Michael also served as President of his class and student society.
He has 15 years experience in Family Practice and two years in Urology.
His faith and family are his priorities. He is blessed with the compassion to care for people. He enjoys connecting with people on a real level, building trust, a relationship, and rapport with individuals and their families, in order to work towards his patient's goals of getting better and living a healthier, happier life.
Michael can drive a big rig or fly the friendly skies as he holds both his CDL and Pilots license. He loves spending time with his family, being outdoors, hiking, and camping.
---
WHY CHOOSE MICHAEL PATTERSON PA-C AS YOUR PCP?
Michael believes in establishing a genuine relationship with his patients. He will listen to you, OFFERS EXTENDED OFFICE VISITS, and promises to never treat you as a number. He wants to work with you to optimize your health and wellness. He brings many years of experience in both acute and chronic disease management to his practice.
---
Our office
Tennessee Center of Integrated Medicine
1832 Memorial Drive
Clarksville, Tennessee 37043
(931) 919-3833
OFFICE HOURS
---
Monday
8:30am - 5:30pm

---
Tuesday
8:30am - 5:30pm
---
Wednesday
8:30am - 5:30pm
---
Thursday
8:30am - 5:30pm
---
Friday
8:30am - 12:00pm
---
Saturday
Closed

*Individual Practitioner Hours May Vary
Tennessee Center of Integrated Medicine